The Ultimate American Car Buyer Data File Reaching Local Buyers
How can ADS Data Direct aid in bringing you the latest, most up to date automotive data that will reach consumers in all fields and result in successful vehicle sales or leases?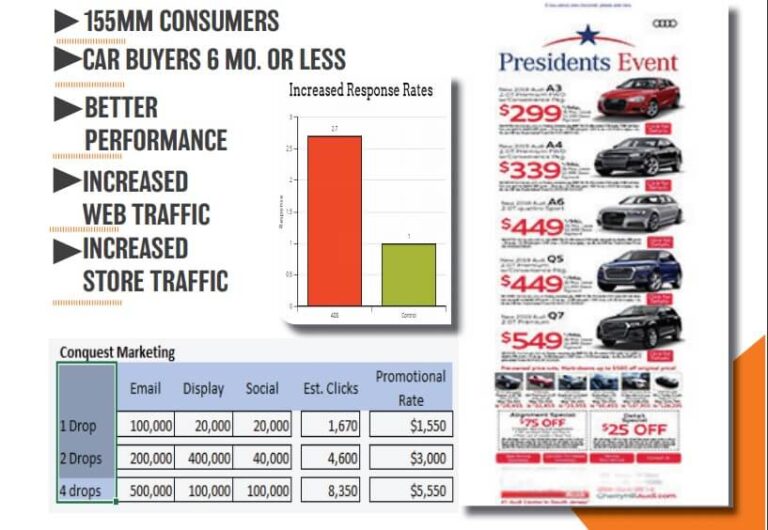 The ADS US Auto Intender is a real-time file that shows you the target market and reaches them by matching records with matching emails and directly reaches consumers in your target market!
Each record has matching email, direct mail, mobile/device IDs and up to 320 lifestyle and demographic selects.
Below you can find an in-depth case study on the automotive industry and how the ADS US Auto Intender benefitted the leads and sales in the automotive industry
The data was divided into 5 strategic groups of 5000 records:
Control-targeted consumers

, no Black BookTM valuations, direct mail only

Valuations-data

appended with valuations, direct mail only

Multi-data

appended w/valuations, direct mail with an email alert before the maildrop

Pre-Targeting-data

appended w/valuations, direct mail, email alert, and Pre-targeted digital display ads with 50 displays for each consumer
Re-Targeting-data appended w/valuations, direct mail, email alert, Pre-targeted digital display ads-50 each, & re-targeting to email openers/clickers, 50 displays each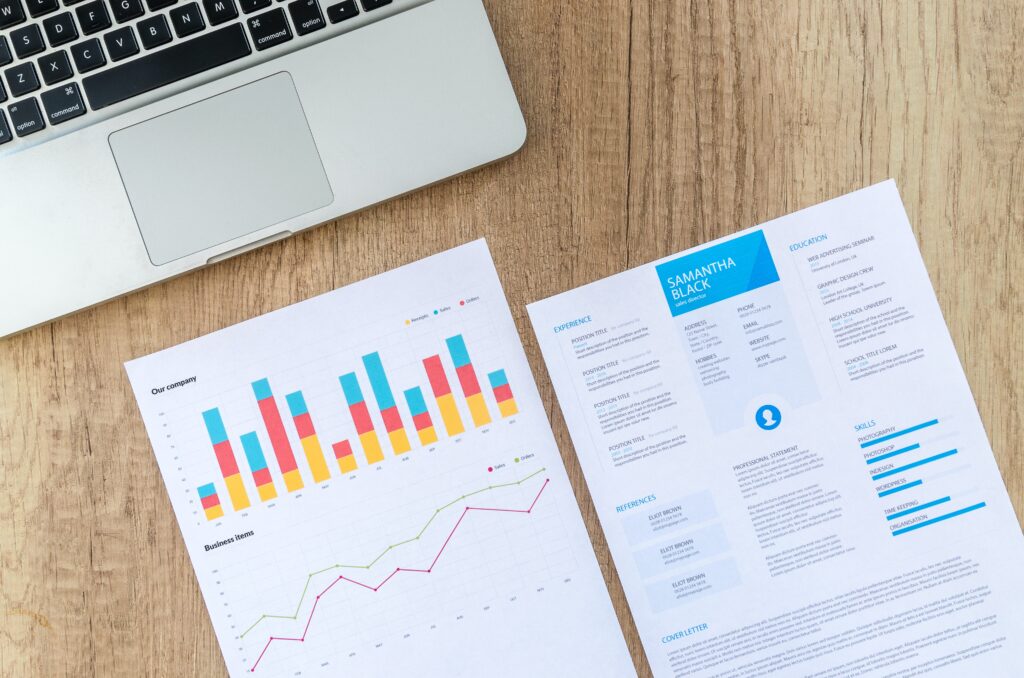 ADS Data Direct used real records of previous customers to perform a case study on the success of business owners primarily in the automotive industry that used our permission-based email marketing services!
How Was Our Case Study Implemented?
ADS Data Direct used our DIGITAL Plus program, which uses email as the primary engagement model. Prospects who opened an email are defined as having a MARKETABLE INTEREST. Prospects who have clicked are defined as taking a MARKETABLE ACTION.
Strategy: ADS Data Direct examined existing marketing efforts and determined a digital multi-channel approach coordinated across email, direct mail and display ads. The data selected would be enhanced with Black Book valuations for trade-in value.
Implementation: ADS selected 25,000 records of consumers in the market to purchase a car. The data was selected based on the existing makes and models of current ownership. The data was matched with Black Book valuations to let the consumer know what the value of their trade-in would be. The offer was an invitation to set a pre-scheduled appointment for a $500 off coupon.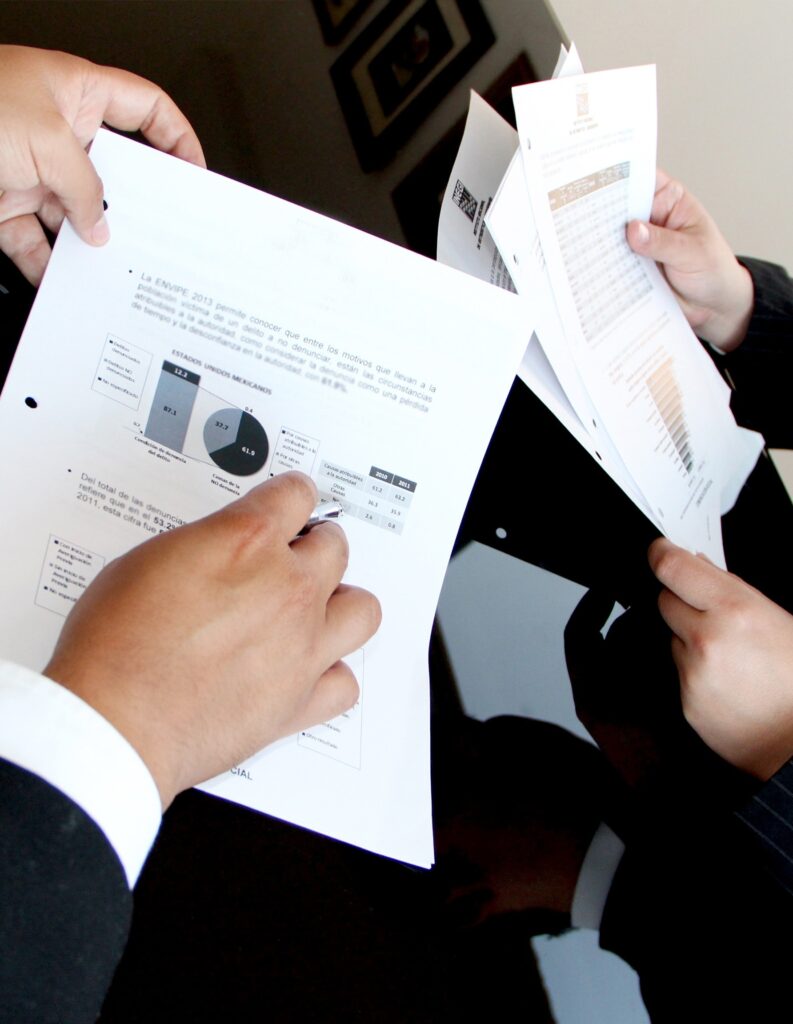 Using the combination of over 25,000 records, ADS Data Direct was able to conclude an array of data-driven results that were achieved by using our permission-based email marketing services!
What Results Were Achieved By Using Our Services?
Each data set was successfully generated online and phone in appointments. Our data performed above competitive lists for direct mail. Adding the email campaign w/ direct mail, response for booked appointments increased by nearly 26%. Incorporating the display ads with matching email & postal records w/ BB valuations generated an additional 65% more leads. 60% of the new leads were from young professionals 24-29 years of age. Overall we delivered over 4.4 times more scheduled appointments than direct mail alone. The attended appointments were 6 times better than just standard direct mail alone.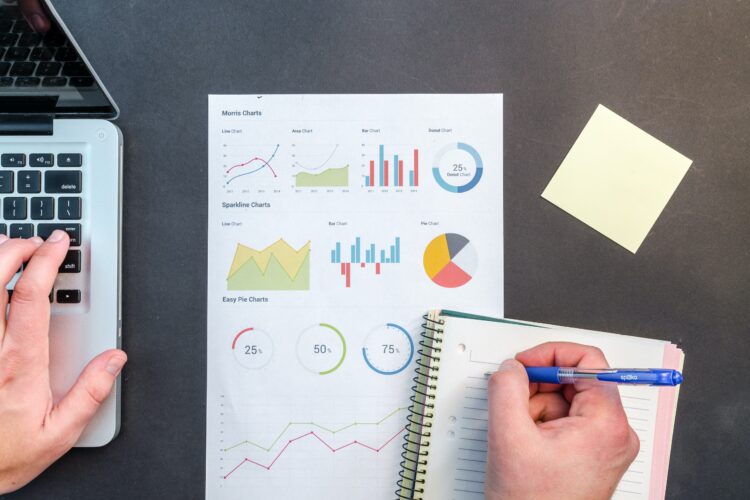 As we know, permission-based email marketing is the most effective form of marketing used by millions of businesses worldwide – this can be seen by viewing the success rate of our clients!
ADS Data Direct Sucess:
Direct mail is the most consistent performing DTC method available; matching the data to multiple marketing channels significantly increased the response rates. Additionally, by improving the personalization of the data, we could increase the impact of each impression. Utilizing multi-channel marketing, the Client increased consumers 24-29 years old by using the digital display ads; thus concluding, Millennials can respond to direct mail. To make direct mail more effective, they just need to be engaged by more impressions through their mobile devices.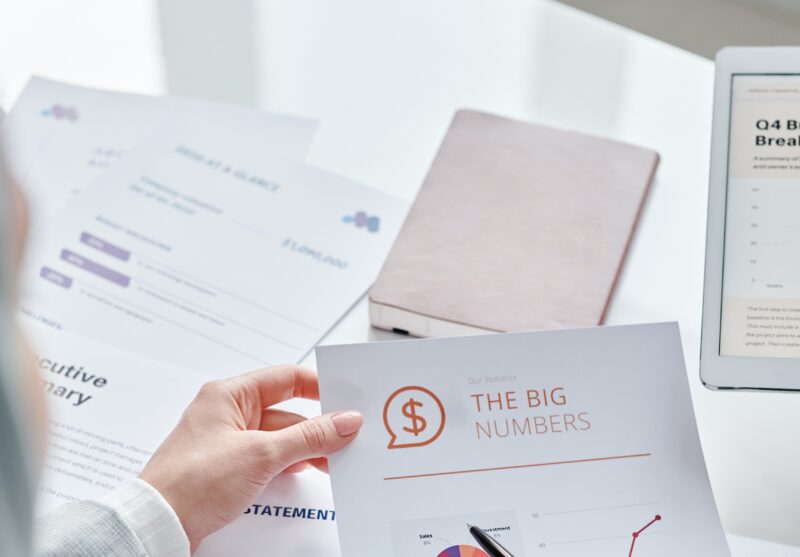 What Does This Mean for You?
Viewing the data above, you will see the benefits of The ADS US Auto Intender and how these services will benefit your automotive business.
ADS Data Direct uses experts in the field, combines them with years of experience, and brings you the best form of marketing to get genuine leads and sales – today!